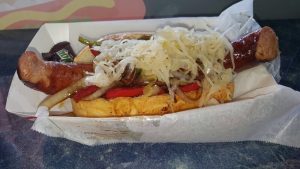 Miami is so awesome when it comes to great restaurants.  High end dining is prevalent and you can have amazing restaurant experiences but at a pretty hefty price.  But what if you want something really delicious and without spending next months paycheck?  Or you just want to go someplace simple to eat something amazing?  Well, that's what I'm looking for in Miami.  Kind of like the Diners, Drive-ins, and Dives of Miami.
Our experience in kitchens in Miami Hood Cleaning lets us in on some secrets about kitchen cleanliness and how each restaurant operates, so we have insights and would not put any restaurant on this list if we knew a deep dark secret about them.  But let's all assume that every one of the restaurants we want to talk about are actually meeting health code and you can enjoy without worry.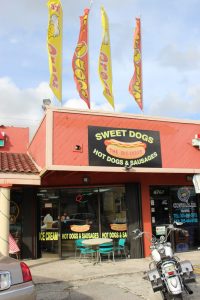 First on my list of Good & Cheap Miami Restaurants & Eateries is Sweet Dogs.  These guys have an incredible following for a hot dog restaurant.  I wish I could show you every picture of their sausages and hot dogs that I've seen – totally looks incredible.  They're located at 4749 SW 8th St, Miami.  With meals under $10 and with super restaurant reviews, this place is a must for my list.  They love to top their hot dogs with very likely ingredients. One that looks amazing (that I would have never dreamed of) is their Mac & Cheese dog.  Another that looks outrageous is their polish dog. Oh damn!.  When I look at their online menu, I notice heavy use of Fritos corn chips.  I completely agree with this!  Kudos Sweet Dogs!  You're looking delicious! And that's why you're #1 on my list of Good & Cheap Miami Restaurants & Eateries.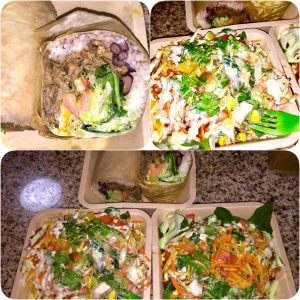 Next to make my Miami Restaurants list for the monetarily challenged is Diced.  Diced is mostly serving bowls.  And hey, there's nothing wrong with that!  They have some notable healthy food choices and everyone rants about how delicious they are.  For a whopping $9, you get to pick the ingredients in your bowl and they make them fresh for you while you stare (please don't be creepy).  Once again, this is a Miami restaurant in the fast food category that has online restaurant reviews that rival a fine dining spot.  So I think its a must visit place.  They're located at (google map) 2342 SW 67th Ave, Miami, FL, very close to El Rinconcito Latino (which is another restaurant that truly interests me).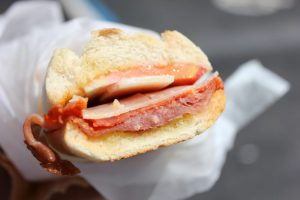 And, of course, I have to find a place for Cuban sandwiches.  And I really want to try Tinta y Café.  For under $10, you can have a great cuban sandwich that supposedly rivals the best Miami restaurants that serve these regional delicacies. They're located at 1315 Ponce De Leon Blvd Miami. At the time of my writing this, their website has been hacked and rerouted for clicks.  But here is the link to Google info about them.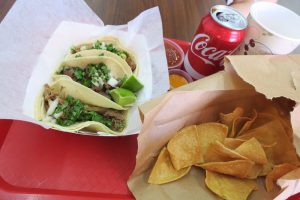 Wrapping up my list is La Gringa Taco Shop.  This Miami restaurant is fast food again – but this looks like a really cool taco restaurant.  Then online restaurant reviews speak volumes and it certainly is one that I want to try.  They're located in Little Havana at 1223 W Flagler St, Miami, FL.  Check out the variety of ways they make tacos.  Yum.
So, next time I make a list like this, I'm going to go the opposite way and do a list of Miami fine dining restaurants. If you like my choices or have something better that we should be considering – please comment below.  We'd really love it if you'd share with us!