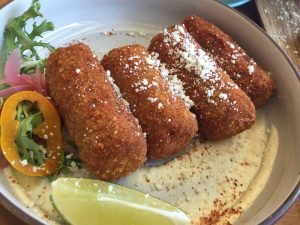 I know the month just started, but the quality of a restaurant's food can change drastically within a short period of time. Even if the food at these restaurants changed, it obviously had to have been for the better. Otherwise I wouldn't even think about including them on this list. If you're reading this, then these reviews and stories of my past experiences at Miami restaurants should help guide you towards your next meal out on the town. If not, then eat at home I guess.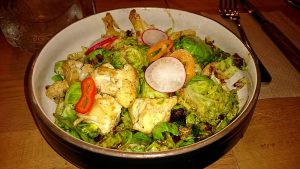 Doce Provisions is the first Miami restaurant I'll talk about, and it definitely earns its spot on this list. It's a combination of the service, the food, and the overall experience. It could also just be that the restaurant is managed well. The world may never know. Here, you'll be dining nearby downtown Miami. There are a ton of great restaurants here, so if you either stay at a hotel in downtown Miami or just spend a whole day there, you'll never be too far away from a great meal. Doce Provisions specializes in more Cuban food than other dishes, but there are still plenty of others items served here.
Even if you bring someone who's picky and afraid of trying new food, I think a lot of people will find some welcome familiarity once they take a look at the menu's options. Miami's kind of a cultural hub for Cuban food, but it's definitely the best at Doce Provision. Although there's a wide variety of things to order, I usually just get the same old thing because I'm a simple kind of guy. Doce means twelve in Spanish, by the way. It's likely a reference to the term "dozen", or something along those lines.
Anyways, my favorite dish to order from Doce Provisions is the chorizo croquettes. Not a lot of people like chorizo because it can upset their stomachs (it's a type of sausage). It doesn't bother me at all, and for that I'm glad. Some other dishes that my family members have ordered in the past are the short rib burger, the lechon asado buns, and the cuatro leches (four milks) dessert. That's not to say that everything else on the menu is bad, we just found one thing on the menu and got hooked.
I'm sure that will happen with a lot of people, except they'll get hooked on the restaurant as opposed to the the food. There's even a hidden tropical patio where you can sit, and it is beautiful to say the least. Miami may be known for its scenery, but Doce Provisions masters the art of aesthetic. One thing to keep in mind when cooking Cuban food is the amount of it that is fried. Don't worry, not every single item on the menu is fried.
This brings me to a side point, which is how Doce Provisions also serves vegan options for the more botanically inclined. Regardless, any kitchen that serves Cuban food is going to have some degree of frying in it and therefore grease. This dramatically increases the risk of starting grease fires as opposed to any other type of food (other than Southern). Fortunately for Doce Provisions, the management is very smart about how they keep the Miami restaurant's kitchen clean.
They went out of their way to contact the best Miami hood cleaning service first, and we got right to work. The owner even asked about our additional services, like rooftop grease containment. Wouldn't want that roof getting greasy or anything. If you or someone you know is curious about our services, don't hesitate to read that about page of ours. But if you're more interested in learning about Doce Provisions instead, then look on yelp and google and read one of the many positive reviews.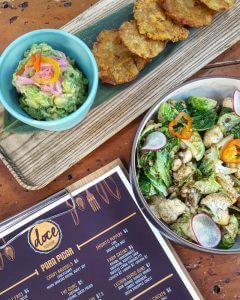 Next up, there's Crazy About You Restaurant & Lounge. This Miami restaurant hasn't changed a whole lot since the last time, but there are a few key differences. First of all, it's still located right on the Miami coast. It would likely prove to be quite difficult to move in that short of a time span. In addition, my favorite dish to order has also not changed.
And that would be the calamari flatbread. You may think calamari is good, but bread is also good and together they're even better. If you could find a spot on the Miami beach to sit, you could probably even sit in the sand and watch the waves as you ate. Crazy About You Restaurant & Lounge doesn't just call themselves a lounge for the fun of it though, and the interior is very cozy.
It can get packed at times, but that's not a huge issue. The owner did a great job of balancing the interior to make it very roomy. Again, the food here is very good. I already used up all my fancy words to describe it in graphic detail, but it's fresh and tastes great. Sometimes I wonder if all of Miami's restaurants use the same place for all of their produce, because it all seems to be very fresh. Lots of people agree with me, as shown by the great reviews online.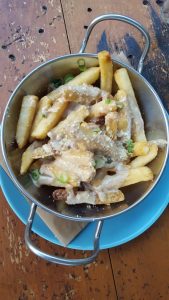 Graziano's in Brickell is the also very good, and offers food that you don't normally find in a lot of Miami restaurants. This restaurant is found, unsurprisingly, in Brickell in Miami. My favorite dish to order at this restaurant is the ribeye with mushroom risotto, and it is killer. I saved Graziano's for last mostly because a lot of people tend to shy away from food they don't know much about. Graziano's serves Argentenian food, and it is all very good.
At first I was a little hesitant, and I'm sure a lot of people will be too. But I definitely recommend that you try it, as you will not be disappointed. Just ask all of the people who wrote such good online reviews. Overall each of these restaurants are very good. I can't decide on a favorite out of all three, and I wouldn't encourage anyone to do so. That way you can keep going to all of them and enjoying the amazing food equally.
This article was sponsored in part by Fort Worth Hood Cleaning. If you're a restaurant in Fort Worth Texas, please consider them for your hood cleaning.