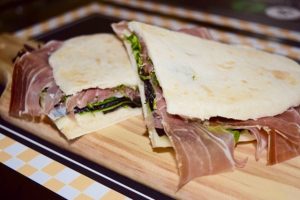 After a long weekend of eating food (my family came to visit), I realized just how great the restaurants in Miami are. There were too many family members present for me to make a home cooked meal, so I am going to list each one of the restaurants we ate at in an effort to review them.
The first restaurant I would like to talk about is not only one of my favorite restaurants in Miami, but one of my favorite restaurants of any city. This Italian and seafood restaurant is located in downtown Miami, only a few blocks away from the coast. You could take your food to go, but the interior of the restaurant is beautiful. Even the outdoor seating is great, and somehow manages to eliminate some of the humidity that normally prevents people from wanting to be outside in Miami.
Wine & Tigella offers a wide selection of food, serving dishes from lobster rolls to fettuccini alfredo. There's no such thing as bad lobster thermidor in Miami, but there's also no such thing as lobster thermidor th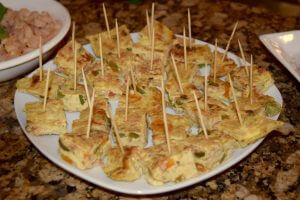 at's better than Wine & Tigella's. I always start off each meal with that award-winning calamari. I'm not sure if it actually won any awards, but I know for a fact that it should. Maybe if there's a calamari cook-off in Miami. Afterwards, I typically order something with lobster in it.
Sometimes I'll get a dish that's purely lobster, and sometimes I'll order some kind of Italian pasta lobster dish. Regardless, the food is always great nonetheless. When I went with my family over the weekend, we had a great experience. That's actually why I'm mentioning this Miami restaurant first, because it was our best experience this weekend. The food is already top-notch, as I stated above. Our service was on par with the food, and the wait staff was very helpful in making sure our whole group always had what we needed.
In addition, the group accommodations were superb. It's always nice when the management goes out of their way to put tables closer together, and make sure that groups can eat together. We even left a hefty tip, which is good advice for anyone who's currently working as a waiter. Always be nice to your customers. They'll make it worth your while. While I'm on the topic of price, I should also mention that Wine & Tigella has really affordable food.
Everything on the menu is priced reasonably, so you don't have to be afraid of bringing a large group. You might not even have to split the check in the end, which is great. As with most pasta and Italian food in general, all of the proportions are very food. My wife and I have shared a meal plenty of times, as with our kids. You should still be able to afford a dish for everyone at the table, though. This reminds me of another great point: Wine & Tigella is a perfect Miami restaurant for business meetings and romantic dates.
If you're lucky, maybe it'll be both. The interior lighting is superb, and creates a nice ambience that not a lot of restaurants can replicate. One last thing that the management for Wine & Tigella does that I really appreciate is keeping the kitchen clean. Most customers never get a chance to see inside the kitchen of whatever restaurant they're eating at, even though I personally believe it should be more common.
Anyways, this restaurant is very loyal to our Miami hood cleaning business, and the owner is very respectful and reliable. On numerous occasions he has even gone out of his way to purchase one of our additional services, like commercial kitchen equipment cleaning or restaurant cleaning services. If you're curious to learn more about us, make sure to check out our about page. And for those who are interested in learning more about Wine & Tigella, there are a lot of positive online reviews for you to read.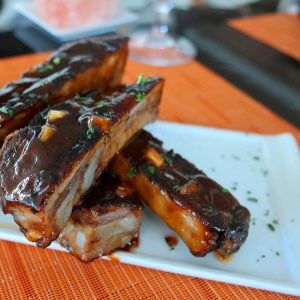 Next up, there's ROOFTOP AT E11EVEN. I know more than a few of my friends have been turned off by the fact that it looks like a nightclub on the inside, but that's purely aesthetic. Make sure you're in the town square of Miami, because this place gets PACKED. The food here is just as good as, if not better than, a lot of the most respectable establishments in Miami. One thing I would like to note is that ROOFTOP AT E11EVEN's specialty is tapas, which are basically just small dishes and appetizers.
Even if the dishes themselves are small, the proportions aren't. Sometimes I actually mistake them for an entree because they give you so much food. It's a perfect setting for hanging out with friends and listening to music. Although they play music, it's still kept to a tolerable enough volume to where you can have a conversation with others. Nothing's worse than having everyone in a Miami restaurant yelling over the already loud music.
Here, my favorite dish is the mud chocolate cake. Tastes as good as it sounds gross. Don't just take my word for it though, yelp and google have plenty of great reviews that agree with all of my thoughts.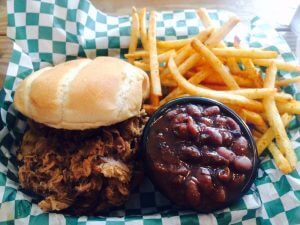 Sparky's Roadside Barbecue may be last on my list, but fortunately they're not ranked in order of importance. Otherwise I'm sure this restaurant would likely be at the top. Found in downtown Miami, you'll be right in the heart of Miami's populace. Sparky's Roadside Barbecue can get really packed at times, but luckily whoever designed the interior helped it feel very roomy. You'll never have feelings of claustrophobia, as everything is really well spread out.
I personally love that, because I can't stand being cramped in together like cattle whenever I eat at a restaurant. Food here is just as great as the other restaurants, and it's likely guided by the fact that I'm a sucker for barbecued food. Anything this restaurant serves, I'll eat. Unless it's a salad. Each one of my friends who I have brought here has written amazing online reviews, so do with that what you will.