Fort Lauderdale Hood Cleaning Service for Restaurants & Commercial Kitchens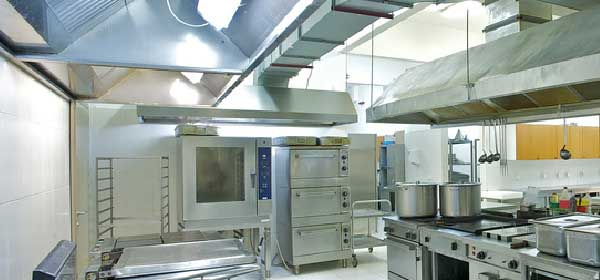 Miami Hood Cleaning Pros provides the highest quality restaurant hood cleaning service for a variety of establishments in Fort Lauderdale FL area. We regularly service hotels, schools, restaurants, and cafeterias. Our experience and professionalism are allowing us to become the largest growing hood cleaning company in Miami, and as far north as Fort Lauderdale.
Cleanliness and quality standards in all restaurants are very high. This is why our commitment to providing the best hood cleaning service in the area is one that we ensure is always kept. Miami Beach Hood Cleaning is a certified kitchen exhaust system cleaning company in accordance with NFPA 96 fire codes and is in compliance with all Miami area fire departments. In addition, our highly trained staff is full of skilled and licensed hood cleaning professionals. We also provide extensive and periodic cleaning of your entire kitchen, along with the cleaning of your kitchen exhaust system, that will allow you to comply with your insurance requirements.
At Miami Beach Hood Cleaning, we don't just stop at cleaning your kitchen's hood and exhaust system. While we are servicing your kitchen, we can also take care of several other cleaning needs in full. In addition to our primary services, we also provide restaurant equipment cleaning service, pressure washing, and steam cleaning. We also provide preventative maintenance for exhaust fans and hinges, filter replacement, rooftop grease containment, and cooking oil filtration. Hood cleaning is certainly our primary service, but our goal is to assist establishment owners with the other cleaning needs they may have, and make each kitchen we service shine from top to bottom!
Impress your patrons and inspectors alike with a beautiful and meticulously sanitized kitchen. Every time we stop by for a service, rest assured, your kitchen will be left sparkling, and looking like new.
This Fort Lauderdale Hood Cleaning Service Outshines All Others in the Fort Lauderdale area!
Our company has the reputation for being the best for a reason! We love turning heads after our work is complete. When you hire Miami Hood Cleaning, you are getting the highest quality kitchen equipment cleaning service in the Miami Beach area. We excel in our industry because we not only take care of your cleaning needs, but we educate and inform along the way.
Running a restaurant is no easy task. The list of things to take care of never ends. One of the leading causes of fires in restaurants is grease fires due to grease build up. Don't let this happen to your establishment! We have an experienced and knowledgeable staff of trained technicians who are certified exhaust cleaners. They will thoroughly inspect commonly overlooked areas that may be hidden from plain view, to determine if there is a hazard present. During this inspection, our exhaust technicians will explain the process, and in addition, they will educate workers on preventative measures and provide tips on proper upkeep.
We are well aware that a kitchen must run smoothly at all times to be efficient and profitable. Business owners cannot afford to run the risk of equipment malfunctioning. This is why we take our jobs seriously. In accordance with NFPA Standard-96, as well as kitchen hood system health department regulations, we will clean and inspect your entire system, top to bottom. We inspect and evaluate the roof exhaust fan, the duct work, and everything in between. You can rely on Miami Hood Cleaning Pros to do a top-notch job cleaning and maintain your commercial kitchen hood in Fort Lauderdale.
Not only is our staff is highly trained and experienced, but we are sure to show up at your establishment looking and professional and maintaining a well-mannered attitude. Miami Hood Cleaning Pros and its workers respect your property, your employees, and your customers, and we know they are important to you.
For  Your Fort Lauderdale Hood Cleaning Needs,
MIAMI HOOD CLEANING PROS
is the leading hood cleaning service company and is fully insured, bonded, certified and licensed.
If you are in need of a kitchen hood cleaning service in the Fort Lauderdale area,
contact us
today at
(305) 771-4921
.  We would be happy to schedule a cleaning for a convenient time that works for you and your establishment.